With learner engagement still being a top challenge for organizations globally, personalized learning is the key to making learning more relevant through adopting some personalization strategies from Netflix.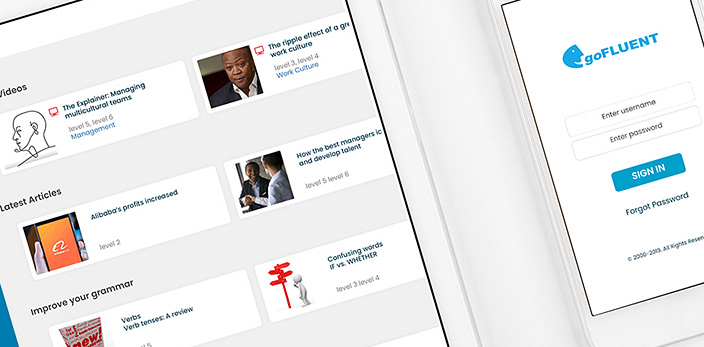 Organizations today are bombarded with various workplace learning solutions, content, and fads that only add up to their issue on low learner engagement. LinkedIn actually reported that the top paint point for L&D professionals is making their employees prioritize workplace learning as business professionals are having a hard time to fit learning into their busy schedules.
As a way to address this growing problem, organizations should be there to provide more personalization in workplace learning. In fact, 80% of Gen Z-ers, 79% of Millennials, and 77% of Boomers said that they value personalized learning based on their career goals and skills gaps. One way to ensure personalization of L&D is through looking into how Netflix has become one of the most, if not the most, popular streaming sites in the world.
The Netflix Approach to eLearning
The Association for Talent Development (ATD) describes Netflixization of corporate training as workplace learning that involves the use of eLearning tools and training portals to access various courses and modules that are often available as bite-sized, on-demand services.
Recently, organizations have become increasingly interested in trying to use Netflix as a benchmark for organizing, curating, and personalizing their learning content to deploy better training among employees. Imagine your learners freely selecting particular courses within their LMS/LXP wherein a series of intuitive Netflix-like lists appear as they log into their learning portals. These suggestions will be based on the role and function of the learner in your organization. More interestingly, you can just imagine how your employees can "binge-learn" whenever they want and learn in their own points of need.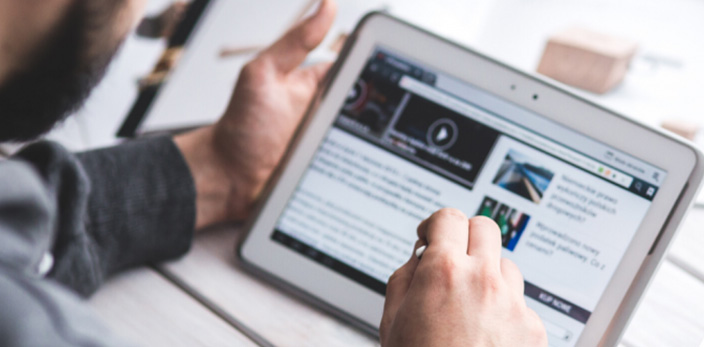 So for example, your learner is from the sales department, she/he will be seeing courses and learning pathways related to content marketing, sales training, and sales enablement. The debate whether or not this is a great approach to workplace learning is still on-going. But one thing's for sure — this addresses the high need for more personalization when it comes to education.
One great example of an organization that harnesses the advantages of this approach is Docebo. The company uses artificial intelligence (AI) that recommends users to consume learning content based on other learners' consumption behaviors based on the xAPI data within the LMS since more and more global organizations are fostering a data-driven culture nowadays. With this, workplace learning is becoming more personalized and curated.
6 Best Practices in Corporate Training Personalization
Out with the old and in with the new! Corporate eLearning has evolved through the years, and the netflixization in learning is slowly gaining traction and attention from organizations. Maybe it's just another buzzword, maybe it's not. But what it truly addresses is the potential for companies to be able to increase ROI through higher relevance of training, increased learner engagement, and more productivity.
In today's "new normal", ensure more personalization in your employee training. Consider these best practices for corporate training personalization:
Streamline content curation in learning
Training managers today should learn how to cut through the noise using content curation in L&D. And this is the first step in making sure that your employees are experiencing the next best thing — the Netflix approach in their workplace learning. To do this, ensure that the pool of learning content and online courses are well-curated based on employees' job functions and industries.
While content curation isn't a new thing, the need for organizations to mainstream curated content for learning is growing, especially as they migrate to online digital learning environments. Here are some things you can look into to integrate content curation into your L&D strategy:
Consult your learners. Validate whether or not your current pool of content is what your target learners need in their respective jobs. Make sure to create ways to seek their opinions and feedback and compare their suggestions to your assumptions.
Supplement curated content into eLearning courses. Most times, engagement ends after learners have finished their assigned courses. You can further extend their involvement through giving them more suggestions of similar or related bite-sized learning content they can read through or watch easily. The key is to avoid letting go of their attention.
Improve your learning content consistently. Always get feedback from learners, managers, and other stakeholders to ensure the continuous improvement in the design and delivery of the learning content and experience.
Encourage social learning. Another way to truly engage learners is to directly involve them in learning. Set up forums and communities of interest which they can participate in. For example, a sales team from different parts of the world can have their own group wherein they can share key takeaways from courses, articles they've read, or more online eLearning courses related to the ones they're assigned with.
Provide specific training paths
One way to ensure personalization of your training initiatives is to provide learners with specific training paths — role-specific, industry-specific, business communication, etc. — that makes learning more relevant and logical. When learners realize that the lessons they're studying are directly applicable to their everyday work experiences, they'll be more likely to be interested in learning; thus, learning becomes more engaging, efficient, and enjoyable.
Aside from letting L&D professionals, training managers, and eLearning specialists create specific modules for certain types of learners, you can partner with learning solutions providers that can curate content for you and deliver easily accessible learning pathways to your learners. For example, in language learning, language lessons should be tailored based on your company's industry and they should focus on the areas your learners should improve on.
Always keep in mind learners' needs and goals
Aside from conducting a training needs analysis to determine the skills gaps within your organization, now you should also consult different stakeholders when it comes to delivering curated learning content to your employees.
You can speak to your learners' managers and get their opinions on the specific lessons individual employees need to learn. This makes corporate training more personalized and tailor-fit depending on the current level and skill of learners. You can also seek feedback from the learners themselves and consult them on how to improve the design, execution, and delivery of the content and the eLearning courses themselves.
Always remember that learners have their own unique learning objectives and needs when it comes to solving problems they encounter at work. For example, learners who work in the hospitality industry can better perform their jobs when they're able to communicate with various people from different cultural backgrounds. Knowing foreign languages can be of great help to them, thus, more contextualized learning modules should be provided for them to be able to directly relate it as they work and learn in the flow of their respective works.
Harness the power of AI and algorithms
Algorithms have been in this world for thousands of years already, and they serve as the essential element behind AI. To put it simply, scientists have discovered that computers can "learn" from the calculations they do — this is called "machine learning", a subset of AI. So, one thing to note before fully embarking on the netflixization journey is to know if your organization has already achieved digital transformation or is at least gradually transitioning to digital learning.
Algorithms, AI, and machine learning prove to be very valuable when it comes to workplace learning. Computers can do real-time data analysis and give feedback during the learning and training process. With this, they can also modify a training path based on the progress of the learner and her/his responses. More interestingly, tests and other assessment tools can also adapt based on the inputs of your learner and intelligently suggest a tailored training program. This results in highly relevant, efficient, and personalized learning experiences.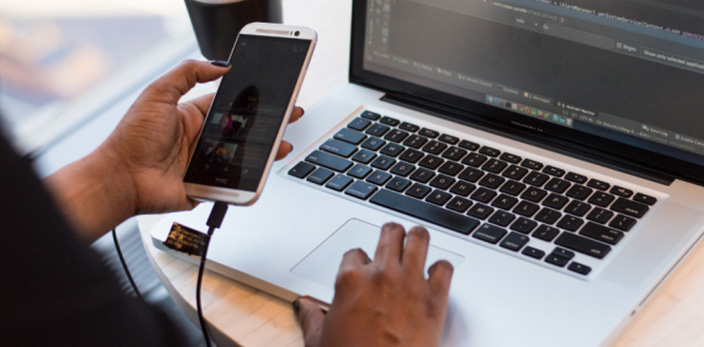 Consider getting reputable and reliable content partners
Having a reliable and updated pool of learning content is essential for your employees to get the latest and relevant information they need about the topics they're interested in. As for business professionals, it's best if you can give them articles, news, videos, and how-tos about business, leadership, and industries. You can also work with training providers that already have existing partnerships with organizations and companies providing learning content for business professionals.
For example, goFLUENT has been partnering with multiple reputable content partners such as the Harvard Business Review, The New York Times, AFP, and World of Business Ideas (WOBI) which allows its users and learners to access business-related language learning content right on their desktops and mobile devices.
Tap managers to drive engagement and foster a learning culture
49% of talent developers globally reported that getting managers to make learning a priority for their teams is one of the top challenges they encounter when it comes to L&D. And this is a great issue to address especially if you want to focus on the individual learning improvements of your employees.
One great practice that should be normalized in your workplace is encouraging managers to suggest and recommend specific learning courses, modules, and opportunities to your employees. The top reason why managers push learning to their teams is because of career growth and progression. Tap into this opportunity and let the managers recognize the individual potentials and talents of their team members to better create more personalized learning experiences for your organization's employees.
Conclusion
Despite the uncertainties in these trying times, one thing's for sure — personalized learning in the workplace is highly valuable to achieve more effective reskilling and upskilling. Always keep in mind that personalization is the key to creating a relevant and more engaging learning environment for your learners. And the time to push for more digital transformation in organizations worldwide is now.