Accelerate
Language
Learning
goFLUENT is the world's leading B2B provider of hyper-personalized solutions that accelerate language skills by blending technology, content, and virtual human interaction on any device.
When we talk about hyper-personalized solutions, what we truly deliver is corporate language training tailored to an organization's unique goals and needs
We help global companies to:
Transform their language training approach

Deploy a global language strategy

Achieve results and ROI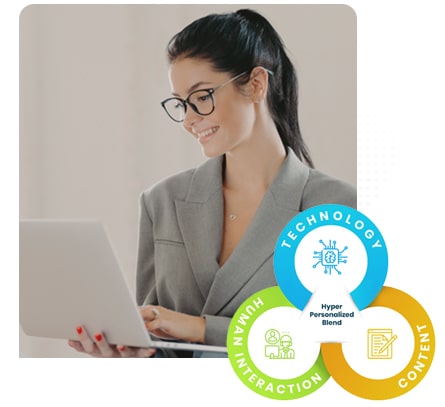 Together, we upskill the workforce in
strategic business languages.
We listen, so we can develop client-centric innovations needed
for corporate language training.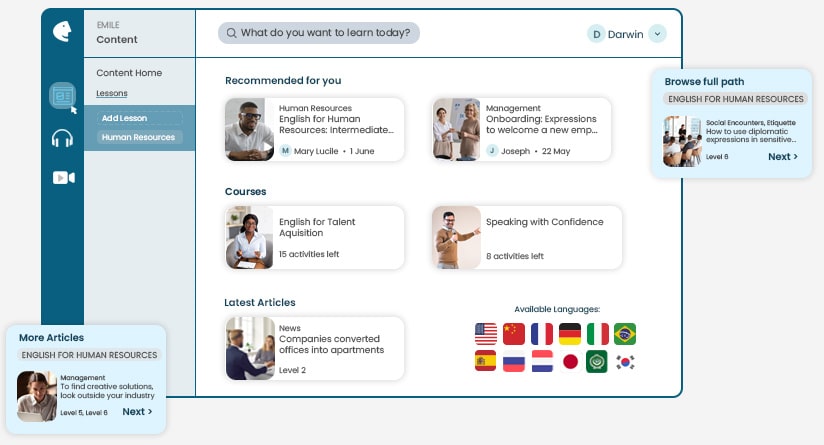 To meet the needs of the global workplace, we continually add the most in-demand business language courses, as well as expand our language training and assessment tools, content, and services.
Our pursuit for excellence is evident not only in our language learning solutions and enterprise services, but also our certifications in IT and data compliance and sustainability management.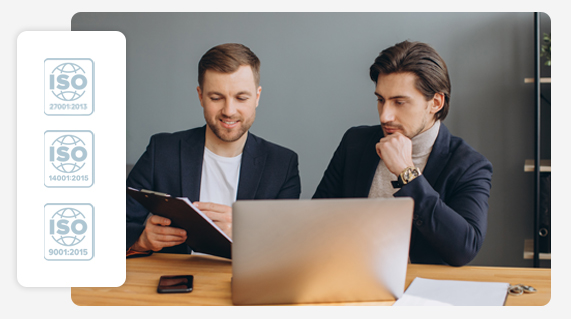 Through our solutions and services, we speed up the acquisition of language skills needed
to build confidence, empower career growth, and establish a more inclusive global culture.

At goFLUENT, we provide everyone an equal voice.
goFLUENT has helped millions of people
from different industries and locations become
better communicators in business languages.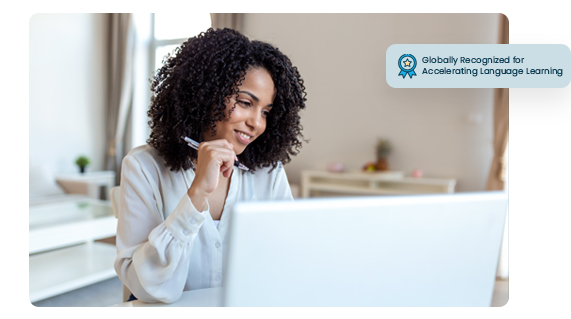 Our award-winning language learning solutions are globally recognized in the learning and development industry for our excellence and innovation
Every employee works towards the same goal: to make language training accessible, relevant, and effective for every business and learner.
At the helm of our mission and growth are our leaders with their experience, expertise, and commitment.
Working together to deliver excellent service are our diverse and multi-talented teams across the globe.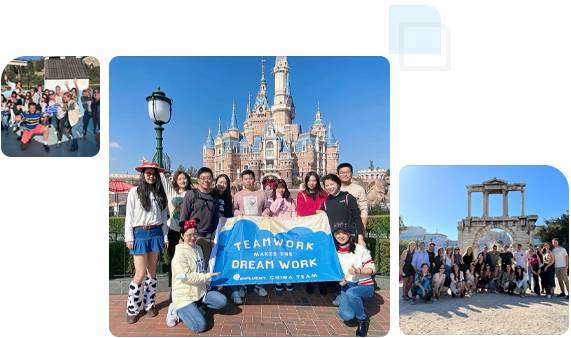 Equip your employees with the language skills!
That's needed to collaborate better in diverse teams, seize greater
opportunities, and succeed in the global workplace.