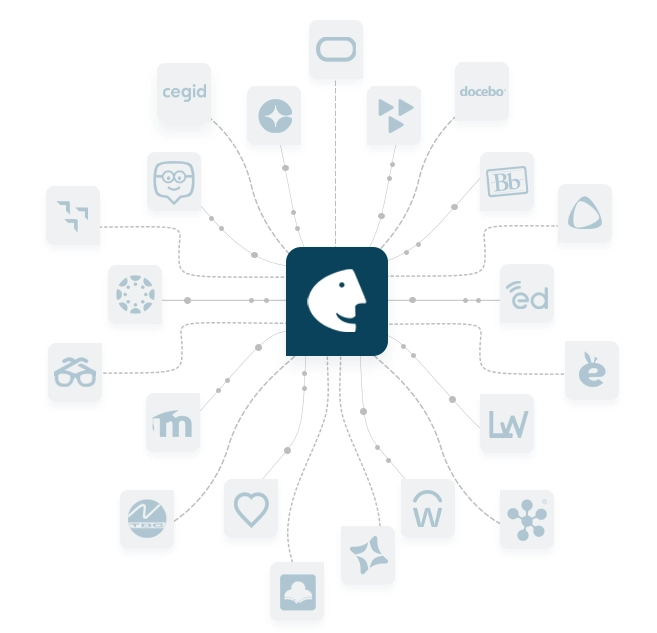 PROVEN INTEGRATIONS EXPERTISE
goFLUENT has successfully integrated with more than 70 client learning management systems (LMS), learning experience platforms (LXP) and intranet.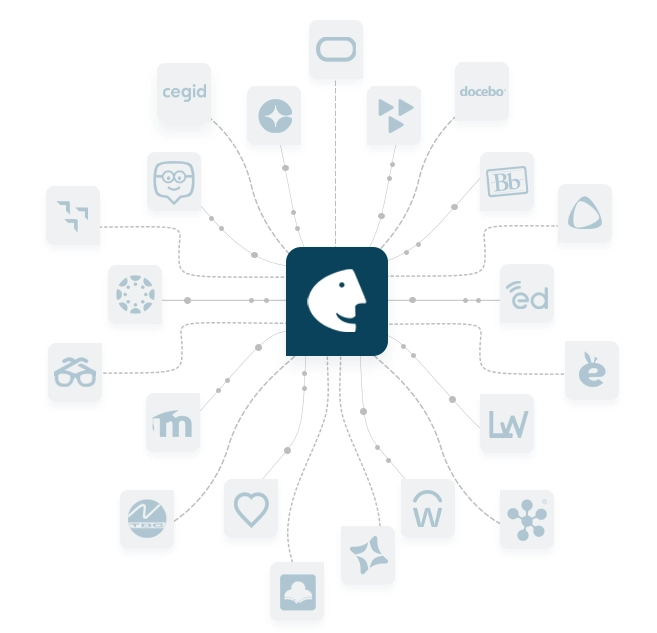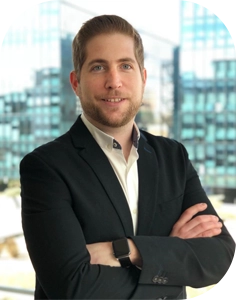 "Now that registrations are automatic for new employees, they can start learning as soon as they join the company. In addition to that, it's easy to follow up on our learners thanks to the reports right on our LMS, allowing us to easily monitor on a weekly-monthly basis. goFLUENT has helped optimize my work day"
Eduardo Lorenzo
Quality, Training & CSR PARTNER, Alten

Easy access through Single Sign-On
Authentication is done through your internal system to allow learners to access training without a goFLUENT username and password

Instantaneous training registration
Learners can be instantly registered upon their first sign-on

Real-time reports
Access goFLUENT learner data and progress reports directly in your system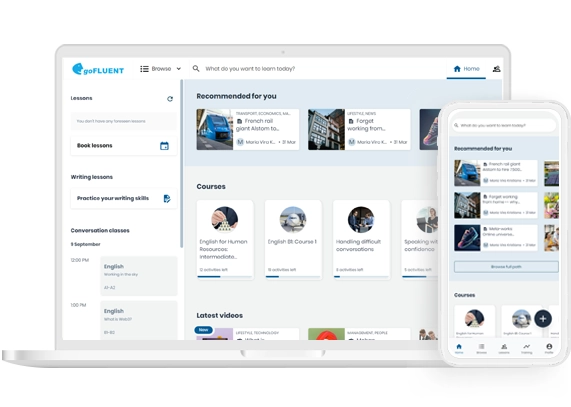 4 Steps to Integrate goFLUENT
A member of our pre-sales and implementation team will guide you in identifying the best technology and integration based on your language training needs and business objectives.
It is the main process of integrating our language training solutions into your learning system (LMS/LXP) which often takes around 2 to 3 weeks to be finished.
Simultaneous with technical development, testing will be done to ensure that users will have a seamless experience while using your LMS/LXP and accessing our language lessons and learning content.
Once the language learning program and the integration is deployed, our internal team will be informed. Even if the deployment is completed, we are still available to assist and help you if necessary.
Get a free trial of our language learning portal and its integration to your LMS/LXP.