Harness Digital Transformation for Language Training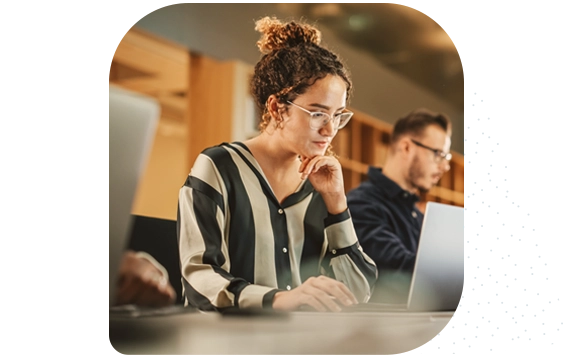 Redesign your digital language training for the modern workforce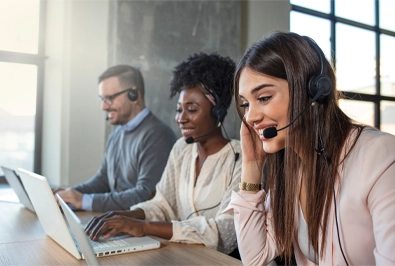 Build future-ready employees
Digital transformation in L&D does not eliminate human capital, but instead, aid in shaping a future-ready workforce. Utilize technology to upskill your employees with must-have language and communication skills in the workplace.
Optimize training for continuous and remote learning
Open training resources to everyone and make learning accessible anytime, anywhere, and on any device. Enable 100% digital deployment of your corporate language training.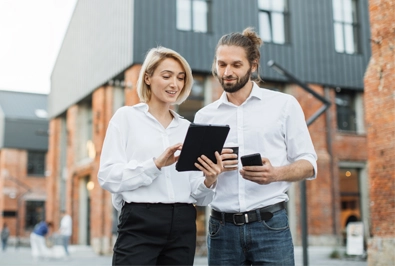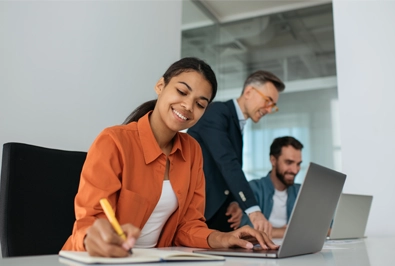 Encourage capabilities building
Cultivate the culture of life-long learning in the workplace by focusing your online training programs to hone indispensable competencies such as language proficiency and business communication skills.
Drive digital transformation in L&D with goFLUENT language training
Put human capital at the core of digital transformation and upskill employees with online language training
Deliver personalized language training in an AI-powered eLearning platform
Provide seamless access to online language learning with SCORM, SAML 2.0, LTI, or API integrations
Deploy professionally-relevant language training for your employees
Request unique job-related content or customized reporting for your language training program
"Students don't have to waste time commuting and can study anywhere, maintaining their routines and assertively developing themselves. goFLUENT helps us a lot, no matter if we are interacting through the portal, email, phone or face to face. The staff is amazing, they are always willing to help!"
Camila Dias
Executive Secretary, Liberty Seguros
"After learning on goFLUENT, when I communicate with the European and American teams by email and conference calls, it goes more smoothly than before. In particular, some of my habitual speaking mistakes were corrected during my individual lessons. In the future, in the face of new oversea projects, I can better manage communications between teams to ensure the smooth implementation of new projects."
Learner
Anhui ARN Group Co., Ltd.
"With Face-to-face training, our Bepensa's employees had to travel a distance which required much more time. Thanks to the online goFLUENT training, they manage their time more efficiently that allows us to make significant progress in our daily work. As training managers, we easily monitor the progress of our learning employees every month– thanks to the reports provided by the goFLUENT's team."
Silvia Estrada
Training Manager, Bepensa
DEEP DIVE INTO CORPORATE LANGUAGE TRAINING
Strengthen your language training strategy for digital transformation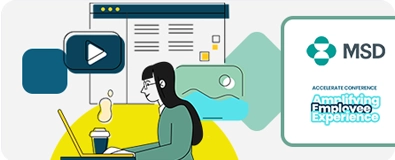 Promoting Inclusion through a Digital Upskilling Revolution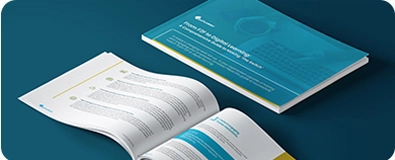 From F2F to Digital Learning: A Comprehensive Guide to Making 'The Switch'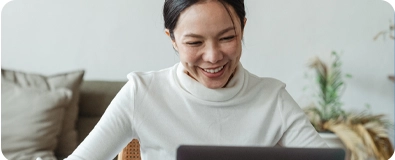 5 Digital Language Training Innovations To Level Up Your Workplace Learning Strategy
Find out how you can harness digital transformation with goFLUENT language training!
Talk to us about capitalizing on technology to bring ease to your online language training and employee upskilling.