Succeed in the evolving workplace
with Language Academy
Increase job and industry-relevant knowledge
Stay up-to-date with trends
Improve intercultural communications
Build professional skills
Learn the language you need through
corporate language training
Elevate online language learning through our business-relevant content library
Explore the language library to discover fresh, authentic content relevant to your industry and interests. Gain access to 10,000+ regularly-updated articles, videos, and audio files including content from our partner publications.
Experience a personalized language training path through an AI-powered learning
Follow a Training Path based on language level, business skill, or industry. Through Emile, our artificial intelligence technology, the learner's profile is matched with relevant content available on the eLearning portal for personalized language learning.
Promote diversity & inclusion with cross-cultural communication training
Have the confidence to connect and communicate effectively on a global scale through special courses such as:
Test Preparation

Accent Refinement

English for Native English Speakers

Cross-cultural Communication

Custom Content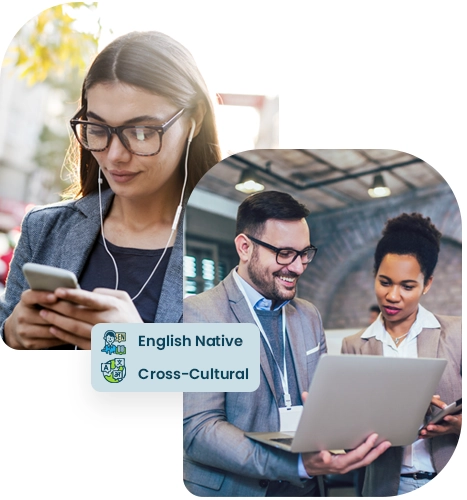 Maximize online language learning on virtual classrooms with learner support
The Corporate Learning Academy is not only equipped with advanced technology, but also dedicated Learning Consultants to ensure learners receive support and assistance 24/7 for their language classes.
Activities & Quizzes

Content assets are enriched with activities and quizzes to validate learning
Level Assessments
Adaptive leveling tests accurately baseline each learner's language level
Progress Tracking & Reporting
Activity tracking and robust reporting provide visual and downloadable status
Discover an immersive corporate language training
that is uniquely designed for your professional needs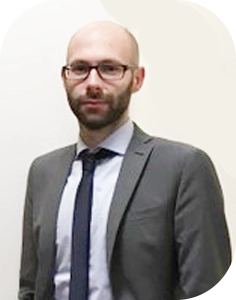 "We have been working with goFLUENT for 3 years and we're receiving new positive feedback from our colleagues every year. goFLUENT solutions are very flexible and personalized thanks to the possibility to access structured courses and specific training activities anywhere and anytime. Virtual Classrooms are very useful to improve speaking skills and make the eLearning portal a powerful tool to learn English."
Davide Redaelli
Senior Talent Development Partner, Alten
Deliver online language training across your global organization
Optimize training with individual virtual language lessons
Unlock effective business writing in any language
Connect employees worldwide through virtual group language lessons
Enhance language skills in virtual conversation classes
Blend face-to-face language training with your digital program