Transform your language education program for next-generation learning
Enrich your program offerings
Making language education more relevant and up-to-date is necessary to equip students in higher and further education with communication skills.
Complement your curriculum with job-relevant and industry-specific language courses

Provide up-to-date course materials with fresh language education content
Redefine classroom learning
Empower your teachers with dynamic language teaching tools that:
Offer a comprehensive library of language education content for learning resources

Facilitate engagement with students during asynchronous learning

Speed up the assignment, checking, and grading of student activities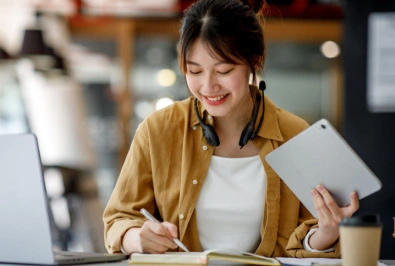 Redesign your school to meet the changing needs of 21st-century education. Maximize classroom technology and learning solutions that can help:
Ensure teaching and learning continuity

Customize learning resources according to your curriculum

Harness digital transformation into the admissions process
Revolutionize your learning programs with goFLUENT's language education
The new generation of learners can seize great opportunities with holistic education. With goFLUENT's innovative and scalable solutions, schools can attract students to language education that harnesses digital transformation to build skills for work, for the future, and for the world.
Deliver flexible language learning on a powerful eLearning platform with 10,000+ regularly-updated content for various career paths
Custom Content and Courses
Develop custom language learning content and courses aligned with your program needs and curriculum requirements
Streamline the delivery of lessons and monitoring of students' course progress through the teacher's dashboard and regular reports
Language Proficiency Assessment
Assess your candidate's language skills accurately and efficiently based on CEFR levels for placement and admissions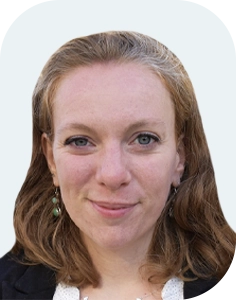 "We have been using goFLUENT at IAE Poitiers for 2 years. This platform allows our students to benefit from a large catalog of resources and pre-built training paths, allowing them to study independently and in an individualized way, in order to reinforce and improve their English language skills…
This multilingual eLearning solution also allows us to offer additional support for their second language courses.
The goFLUENT team is available and responsive to our needs and provides follow-up with our teachers and students."
Claire King
Language Coordinator, IAE de Poitiers
"We have been using goFLUENT for 2 years with our students and are very satisfied. We were first attracted by the quality of the resources and the wide range of languages.
We are also very satisfied with the topics covered, which are related to the business world and provide a good basis for the students to use the language in professional contexts…
Overall, our collaboration with the goFLUENT team has been excellent. They are very good at listening, being responsive and available."
Barbara Bettazzoni
Head of the Foreign Languages and Cultures Department, EM Strasbourg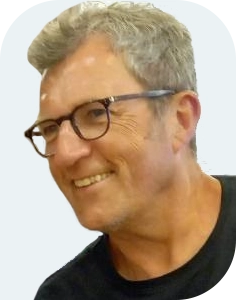 "goFLUENT has been an integral part of the training of our engineering students for several years now, as each student must complete a program of activities targeted to our pedagogical objectives, which is part of the training evaluation…
goFLUENT also gives our students the opportunity to access the activities of their choice, to learn a new language – which a number of them do, for example, in anticipation of an international mobility project…
We appreciate the diversity of the documents offered, articles, and videos, regularly updated and directly linked to current events, as well as the case studies… Finally, thank you to the goFLUENT team for its responsiveness, efficiency, and availability!"
Jean-Jacques Le Yeuc'h
Head of Languages, École Centrale de Lille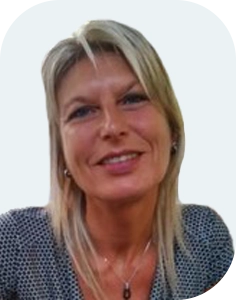 "We have been using goFLUENT since 2018 and we appreciate the language offerings that have grown over the years, the user-friendly interface, and the accessibility of the platform.
The educational content is rich, varied, and constantly renewed. The training path is not only based on the learner's level, but also on his or her preferences, and can meet everyone's expectations.
Our teachers use some of the educational resources as part of their course and others even consider tracking the progress of their students."
Valérie Basseville
Head of the Research Center Library, Université de Technologie de Compiègne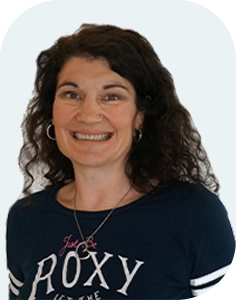 "At Esaip, to obtain the engineering degree, our students must be operational in at least 2 foreign languages.
goFLUENT is an excellent language learning tool… The proposed topics are relevant and the "blended learning" approach is dynamic, interactive, and personalized, and therefore adapted to our young students who are all digital natives.
What a pride for us, teachers, to see our students defend their thesis in 3 languages!"
Hannah Williams
Head of English & International Culture, ESAIP
Find out how you can attract students to future-ready language education!
Let's talk about how you can strengthen the relevance of language learning for the new generation of learners.
DEEP DIVE INTO LANGUAGE EDUCATION
Strengthen your language education programs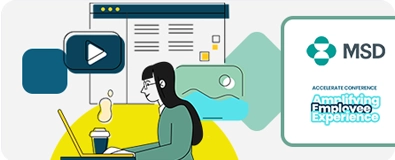 Promoting Inclusion through a Digital Upskilling Revolution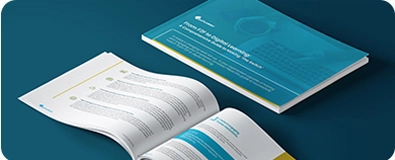 From F2F to Digital Learning: A Comprehensive Guide to Making 'The Switch'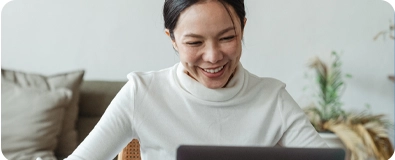 5 Digital Language Training Innovations To Level Up Your Workplace Learning Strategy