goFLUENT Language Assessment
is the language assessment tool for recruitment and promotions that delivers scalable, seamless, quick, accurate, and cost-effective tests for strategic business languages.
Receive accurate and unbiased results through
human scoring, adaptive AI, and solid anti-cheating measures
Our language assessment for business uncovers abilities critical for work interactions and everyday transactions.
Save time through seamless integration with your Applicant Tracking System (ATS)
Quickly assign assessments to eligible candidates

Review results right on your ATS dashboard

Streamline your communications and boost your efficiency
Simple and satisfying, from testing to decision-making
Candidate Portal
This portal is easy to use and is available in 15+ display languages. 

Candidates can finish the proficiency test and the spoken language assessment in 50 minutes, at their convenience, within a given timeframe.
Client Admin Center
Register candidates, deliver a straightforward and holistic language training assessment, and see results in as fast as 6 hours.

CEFR Leveling
Discover their overall language proficiency levels based on CEFR standards. You can quickly determine who moves forward in the hiring process.

Get local support from a global team
We have specialized teams in place to ensure scalable and secure implementation from start to finish.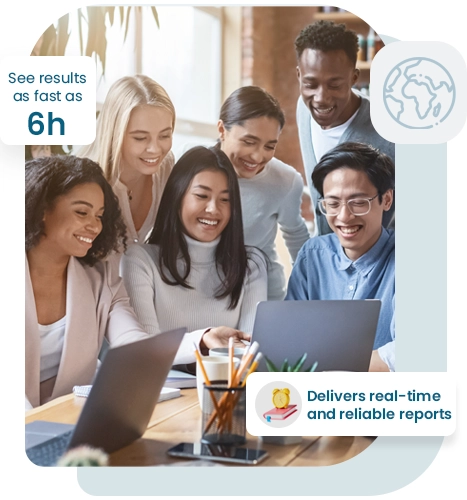 Assessment Consultants and Customer Success Managers
They provide assistance and facilitate assessment strategies for the best experience.
We have 600 assessors all over the world, available 24/7, and efficiently handling thousands of assessments per day.
Our clients love our business language testing services
We are reliable, supportive, and skilled. They can tell.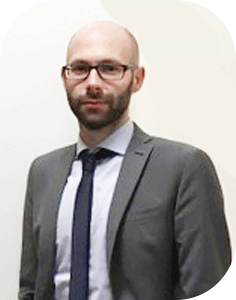 "We have been working with goFLUENT for 3 years and we're receiving new positive feedback from our colleagues every year. goFLUENT solutions are very flexible and personalized thanks to the possibility to access structured courses and specific training activities anywhere and anytime. Virtual Classrooms are very useful to improve speaking skills and make the eLearning portal a powerful tool to learn English."
Davide Redaelli
Senior Talent Development Partner, Alten
Achieve better communication and productivity with an advanced language assessment for business
Find the best multilingual global talent with a language assessment for hiring and promotions that delivers great impact.

Assess your candidates for English, Spanish, Italian, German, French, and other key business languages.

Fill out the form to request more information!