Leverage Language Training for Diversity, Equity, & Inclusion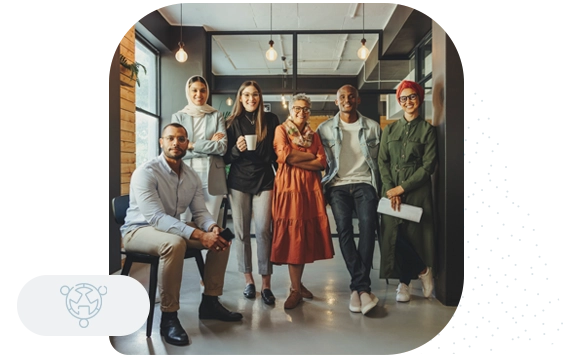 Nurturing diverse talent begins with eliminating
language barriers and bias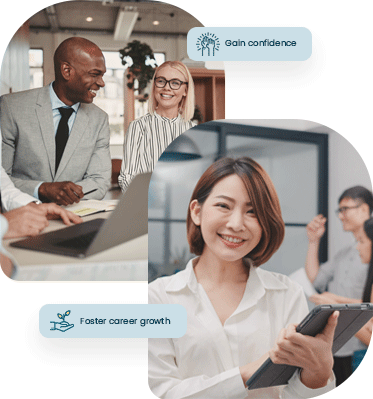 Connect everyone in your global workforce
Creating a welcoming work environment starts with encouraging everyone to communicate wherever they are, wherever they are from.
Turn cultural differences into inclusive diversity by enabling employees to master languages that:
Promote cross-cultural communication

Foster career growth
Help employees find their voice and gain confidence to speak up and connect in the workplace.
Empower every employee, value every voice
Individuals flourish with the right support. Unlock the true potential of your employees by equipping them with language skills relevant to their industry and job description.
Provide a truly equitable program for career growth

Extend fair access to resources

Personalize the learning experience of every employee according to their unique needs and interests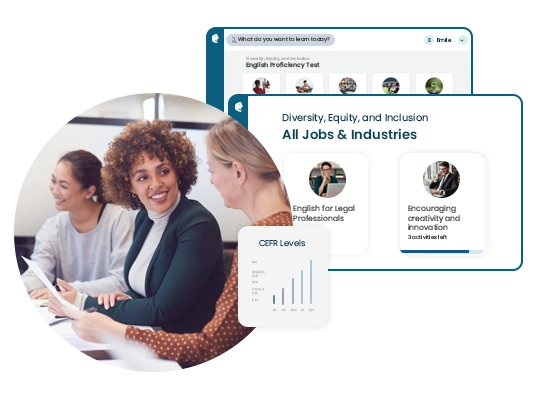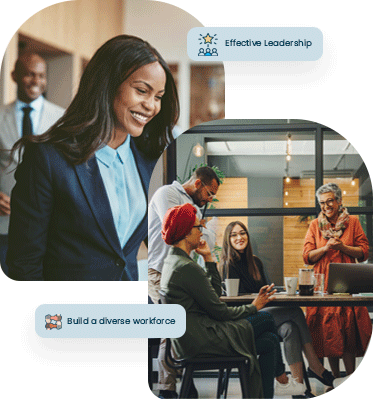 Break the glass ceiling in your global workplace and allow your talent to shine brighter, despite being non-native speakers of your corporate language.
Attract and advance talent from all over the world

Build a diverse workforce and leadership team

Fulfill the needs of the global market
Accelerate towards your DE&I goals with goFLUENT language training
Language training for diversity, equity, and inclusion eliminates language barriers and bias–and you
can begin working towards this goal today. goFLUENT can help you deliver effective, personalized,
and scalable language training that removes the glass ceiling for many employees.
DEEP DIVE INTO CORPORATE LANGUAGE TRAINING
Strengthen your language training strategy for DE&I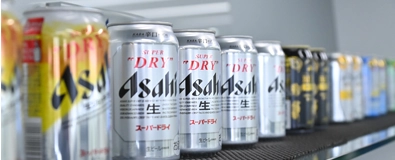 Responding to the Globalization and Diversity of Asahi Group Holdings through Strengthening English Training with goFLUENT Integrations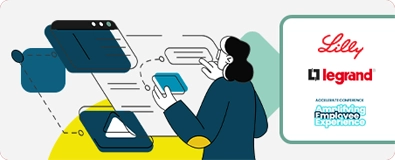 How Communication Enhances Employee's Performance, Equity & Inclusion at a Global Level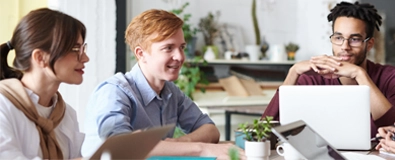 Promoting Diversity and Inclusion Through Language Training
Find out how you can remove the glass ceiling for
employees with goFLUENT language training!
Talk to us about providing every employee an equitable opportunity to have an equal voice
and deploying language training for diversity, equity, and inclusion.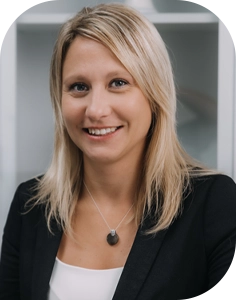 "Providing 'free' online language training through the Corporate License, which is adapted to the individual and not restricted by time, is a wonderful; benefit for our employees. goFLUENT is a great tool not just for improving English skills, but also strengthening soft skills. Choosing among a really wide range of business and other topics attracts me to learn more and more."
Tamara Gerdej, HR Business Partner for Baltic, BIH, Bulgaria, and Romania
Bausch Health