Time is Today's Most Vital
Corporate Asset. Save it!
goFLUENT weaves virtual language training into the busy lives
of professionals by making it easily accessible and immediately
applicable across their devices so that they're better equipped to succeed.
To engage employees,
language learning has to
be accessible, applicable,
relevant, and personalized
Learning should meet them where they are.
Virtual language training designed for busy professionals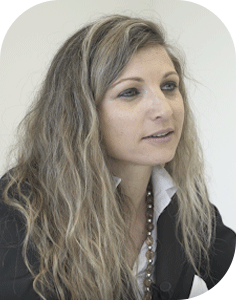 "The possibility to have flexibility for scheduling lessons is very important and keen for us for the success of our collaboration with goFLUENT. This is very important in a company that is working with many markets with different time zones. This way of doing a lesson for sure has accelerated our associates' capacity to learn languages."
Martina Pivetti, Western Europe Compliance Counsel
Avon Corporation
Learn more about our
Integrated Language Training Solutions

Deliver corporate language
training across your
global organization

Optimize training with individual
virtual language lessons

Unlock effective business
writing in any language

Connect employees worldwide
through virtual group
language lessons

Enhance language skills
in virtual conversation classes

Blend face-to-face
language training with
your digital program