Choosing a language training provider is one of the first and most important steps in offering a strong language training program within your organization. In this article, we share 7 tips on how you can select the best training provider for you.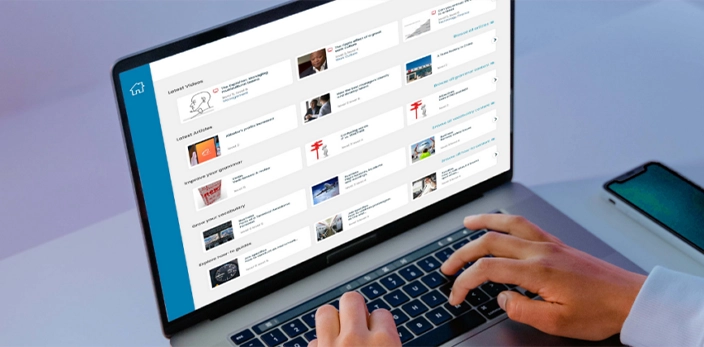 So you're a learning leader for an organization, probably an international one, and you're interested in looking for a language training provider to equip your workforce with the appropriate language skills that are critical in business communication and collaboration. Or maybe you already have one but are rethinking whether or not to continue your training with them and consider other options. If you want to know more about the things you should consider, read on!
We understand that it's essential to equip your employees with business language skills to help them become successful in their respective roles and industries. But what are the key elements to an effective language training program?
In this article, we'll be sharing the 7 most important things you should be looking for when selecting a language training provider for your organization:
Language training content for everyone
Since digital learning is now the norm among L&D departments across organizations, it's important to look at the provider's available digital learning content. Make sure that the training vendor has a comprehensive library of resources.
If you want to give everyone in your company the opportunity to expand their language skills, it's important that your provider has a lot of language training resources for every job role and industry that your employees may belong to. The thing is that they should be able to learn on their own whenever they need to and have access to tons of materials that can help them solve their challenges at work. In fact, andragogy in training development tells us that some adult learners prefer self-directed learning, so it's best to look into how comprehensive your language training provider's resources are.
For example, within the goFLUENT Corporate Language Academy, learners are able to explore different language training content based on different industries and interests, general language lessons and tips, and global communication (e.g. accent refinement, English for Native English Speakers). This allows learners to be able to have unlimited access to different kinds of eLearning content (articles, videos, how-tos).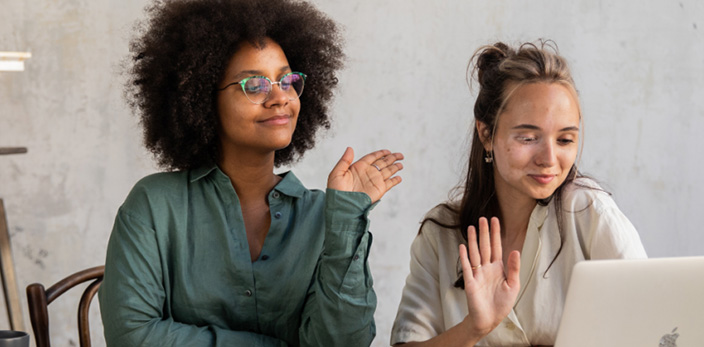 Interactive language lessons for your workforce
One key to an effective language training program is ensuring that the learning process is enjoyable for your employees, which is impossible if the language lessons aren't relevant and engaging enough. This goes for both lessons that are done individually and that are for groups of learners.
First things first, with 1-on-1 language lessons between your learner and a trainer, it's best if the sessions are flexible. As an example, if your learner has a business meeting with a foreign client next week, the lessons should be flexible enough that the trainer can customize it based on the immediate needs of your employee. This way, language training directly addresses the challenges and professional situations that the learner experiences at work.
goFLUENT's Individual Lessons can accommodate requirements like this, and more! Additionally, certified trainers can give your learners immediate feedback and detailed lesson reports that can help learners spot and correct their mistakes immediately.
As for lessons in groups, it's great if the learning provider can support you in grouping your employees based on their language levels and training goals so that all members of the team are on the same page. It's also important that lessons are immersive and collaborative. Despite the lessons being purely virtual, your learners should be able to learn together well and collaborate easily.
Actually, at goFLUENT, Group Lessons provide teams with a customized curriculum in line with their learning needs and goals especially if they belong to the same team or department. This can help organizations better equip their learners with the appropriate language skills while also making the experience engaging for them.
Training support for learners and learning leaders
When it comes to service, it's necessary that your learners are guided by learning consultants at every step in their language learning journey — from start to finish.
More so, it's better if these consultants can recommend learning resources that are relevant to your learners' current learning situation. They should also motivate your learners to continue learning and coach them on how they can use language training for practical purposes.
Learner support at goFLUENT is one of the top priorities. Engagement campaigns are done by learning consultants to encourage learners to spend some time studying in the language training portal. Together with the training department of client organizations, the training management team of goFLUENT plan communication campaigns that can further inform, guide, and motivate their employees into maximizing training.
Aside from learners, it's also important that as a learning leader, you're supported by a competent training management team that can aid you in deploying your language training and monitoring the progress of your learners. They can also advise you on how you can better design the training and optimize the training process for better results.
At goFLUENT, Customer Success Managers (CSMs) are there to help training managers and L&D professionals during the preparation, execution, and of course, evaluation of their respective language training programs. CSMs can also help you align your language training to your company's vision and goals through business reviews that can be done weekly, monthly, quarterly, and annually.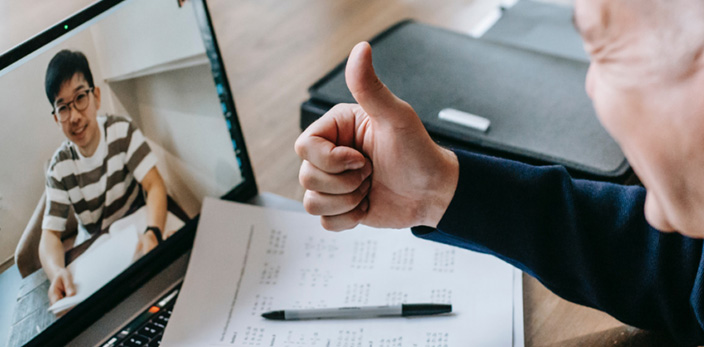 Reliable Language Assessment Tool
As you may already know, increase in skills proficiency is one of the most important KPIs in every training program. Having an assessment tool that can easily determine the current language level of your employees is essential in knowing their progress. Not only this, but a reliable language assessment tool can aid you during the recruitment process and you need to evaluate a candidate's language skills.
With goFLUENT, your learners are able to take an assessment test anytime they like, on-demand to determine their current language level and recalibrate their training program based on the results of the exam. goFLUENT recommends that learners take the assessment test every 3 to 6 months to see significant improvement and changes.
This is important in making sure that the training is relevant and tailored to the individual learner. For example, the learner has already attained a B2 Level of English Proficiency (based on the CEFR Scale) and needs more advanced training, you can easily customize their training to match their current level and learning requirements.
Better yet, your language training vendor should also be able to assess the oral language skills of your learners which ensure they're understood and feel confident in professional situations such as meetings, negotiations, and presentations using their target language.
Seamless integrations with your current LMS or LXP
Learning management systems (LMSs) and learning experience platforms (LXPs) are important not only in providing training for your employees but also for making them realize how upskilling and reskilling within your company is part of a whole seamless experience.
Integrating language training to your learning systems can make a huge difference for your learners and your company in terms of efficiency and productivity. Language training is just a click away from your learners which makes it more enticing for them to learn on-the-go, wherever they are, and during their free time.
There are a lot more benefits of LMS integrations including:
Easy access to language training through single sign on (SSO)
Instant training registration
Increased traffic in your learning system or portal (e.g. LMS, LXP)
Automatic generation of reports and assessments
Easier management of training data and reports
goFLUENT's solutions are integrated with various LMSs and LXPs that are widely used in different companies and industries such as Cornerstone, Skillsoft Percipio, Docebo, Moodle. goFLUENT can do this through different integration technologies such as SCORM, SAML, and API. test
Smart artificial intelligence
AI in digital learning is essential in terms of having a personalized learning experience for your learners through Netflix-like content recommendations and customization of the language training curriculum. With smarter AI, more appropriate training paths can be created for more relevant and up-to-date language training.
Great thing, goFLUENT, with its own artificial intelligence called Emile, provides more intuitive learning experiences to its learners through hyper-personalized suggestions of language learning content. Emile assigns activities and content to learners based on different factors such as their current language level, categories of their completed activities, and learning profile, balancing all types of language training activities. goFLUENT's AI can also allow learners to hide certain activities which will enable the language training system to learn different aspects of the activity to avoid suggesting similar activities to the learner.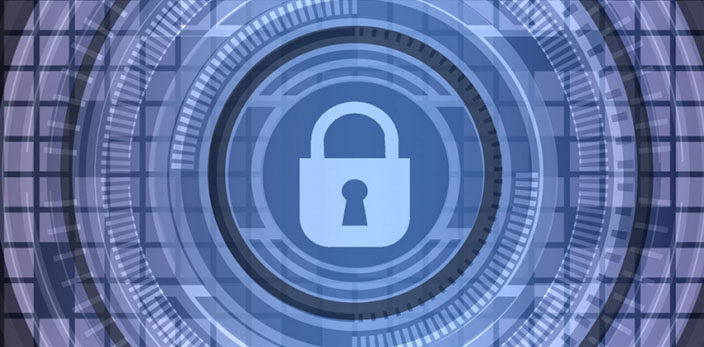 Commitment to information security and data protection
In an era when the majority of organizations worldwide strive for more digital transformation, cyber security is a crucial factor when choosing a digital language training provider. So it's necessary that your language training vendor has passed different standards and received various certifications in information technology compliance and data security.
For instance, a certification in ISO 27001 recognizes the company for managing and safekeeping information for data security, assuring you that any and all sensitive information is secured. On the other hand, the GDPR (General Data Protection Regulation) Compliance makes sure that the language training company secures and protects the data and privacy of its European-based clients and customers.
Actually, goFLUENT has shown its commitment to protecting its clients' data and information. You can check out the complete list of goFLUENT's certifications here.
Conclusion
When choosing a language training provider, don't forget to consider the things listed above. It's not enough that you focus on the products and solutions that a provider offers but also on how great their services are in terms of training management, technology, and content. Ensure that there's a perfect blend of technology, content, and human interaction which can make your language training more holistic to better upskill your workforce. test