goFLUENT introduced Emile, its most powerful innovation yet through a series of virtual events this December. The launch was spearheaded by goFLUENT CEO Christophe Ferrandou and President John Ambrose, accompanied by Customer Success Manager Emma Bartlett, who showcased the major updates of the new language learning portal.

Emile brings a new intuitive design and introduces major feature updates such as Recommended For You which personalizes courses powered by artificial intelligence (AI), Microsoft Teams integration which for more immersive lessons, and many more!
User Experience: AI-powered and Adaptive
Emile delivers a Netflix-like personalized learning experience with recommendations meticulously tailored based on their job function, learning goals, portal activity, level progress, and such factors.

Through the new Recommended For You, the most relevant content is brought right in front of the learner, on their homepage featuring a sleek user interface and intuitive technology.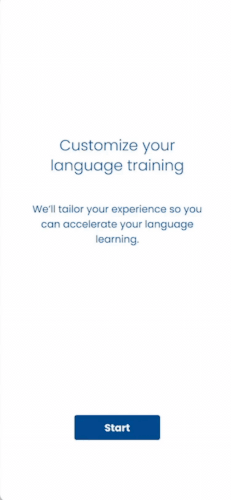 "Emile is a result of client-centered design, incorporating invaluable input from some of the largest global companies in the world that have trusted goFLUENT for many years and data patterns from tens of millions of user interactions that have been analyzed again and again to build an intelligent platform", said Ferrandou. "Today, Emile is a platform so advanced that the right content literally finds the user instead of the user finding the content."
Learning Content: More Targeted and Business-Focused Than Ever
goFLUENT learners have received a massive upgrade to what is already the most business-relevant language learning content in the market today. This major innovation now covers a wider range of job-specific and professional skills-based courses in more languages than ever before.

Aside from business content from goFLUENT's content partners (The New York Times, Harvard Business Review, AFP, and World of Business Ideas), goFLUENT now adds more in-house language learning content to Emile, maximizing its over 20 years of knowledge about business professionals' experiences and feedbacks, all while still keeping up with trends in various job industries in the world.

These business-focused and industry-specific content are regularly updated on a weekly basis!
Language Lessons: With Human Interaction at its Core
Going digital doesn't mean having less human connection. This is why the familiar face-to-face (F2F) training experience is now brought online and made more accessible through goFLUENT's Microsoft Teams integration for both 1-on-1 lessons and intracompany Group Classes.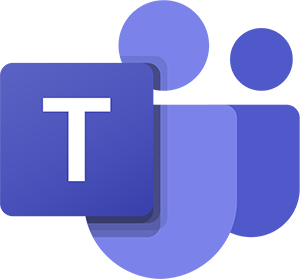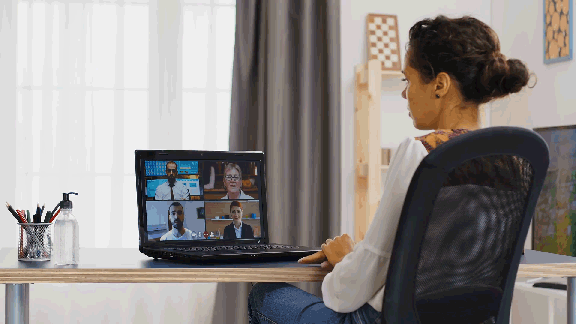 In goFLUENT's new Group Classes, professionals can maximize the use of Microsoft Teams video conferencing capabilities to learn business language skills with peers within their organization.

With human interaction at its core, Group Classes create a safe learning environment where learners feel confident in speaking the language they are learning within the context they can all relate to; thus, they can stay in their optimal "stretch zone."
Beyond Language Learning: Better Collaboration Across Borders
"Language is the single most important global skill for individuals to reach their potential and organizations to grow their talent," shared Ambrose. "And not just English but other business languages, too, and other solutions to help individuals smooth a heavy accent and to help native speakers interact more effectively in group settings with non-native English speakers."
Emile aims to accelerate language learning even further by offering courses that are essential for professionals in today's fast-paced and ever-changing workplace: Accent Refinement and English for Native English Speakers.

Accent Refinement improves clarity and enunciation of words and sentences for more effective business and social interactions. This allows learners to increase their confidence in expressing their thoughts and ideas especially during collaboration and communication with their international colleagues.

Another latest inclusion is English for Native English Speakers. Some of the topics covered are controlling the rate of speech when presenting to global audiences, mastering clarification strategies, simplifying sentence structure and vocabulary, and avoiding abstract language.