A blended learning approach is more than just using technology. Take these 3 important corporate training components to level up your L&D: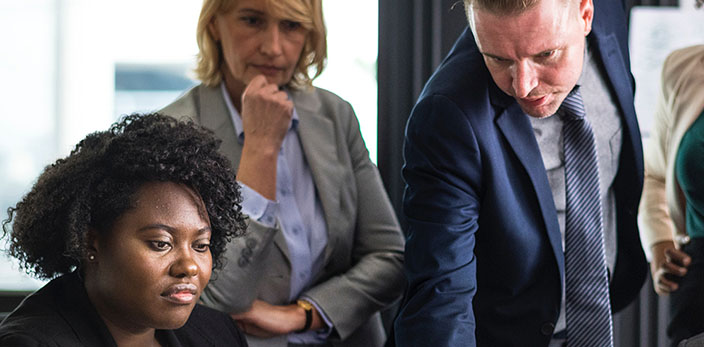 As the new decade ushers in, L&D leaders are once again challenged to level up learning in the workplace. Despite the rise of eLearning trends such as microlearning, self-directed learning, and content curation, there are still a lot of factors that come into play when it comes to improving learner engagement and boosting ROI.
But the combined use of technology and human interaction still emerges as the best practice when it comes to corporate training. More than that, a diverse and rich pool of content now factors in now more than ever.
So here, we'll dive deep into the timeless and ever-relevant components of a blended learning approach:
Role of Technology in Learner Facilitation
We saw that the rise of digitalization gave birth to the wide use of eLearning in education and L&D. As more and more organizations find value in training their employees, some may ask — does technology really bring more good than harm?
The truth is technology is neutral; it has its benefits and drawbacks. It just depends on how the trainer and the learner use it in creating a conducive learning environment. But the latest developments in tech offer a lot of ways for us to learn.
As an L&D professional, you should encourage the use of tech in corporate training. One main reason is that technology opens the possibility for learners to engage themselves in self-directed learning. This allows them to access resources according to their needs and interests.
The bottom line is that technology's importance lies in learner facilitation. It makes distant learning easier for both learners and trainers. With a lot of resources in a single Learning Management System (LMS), students can easily access relevant information at their point of need. The latest trends in tech provide various tools for learners to get information in real-time that will supplement their formal corporate training lessons.
But there is a lot of information out there. So, how can you break through the noise?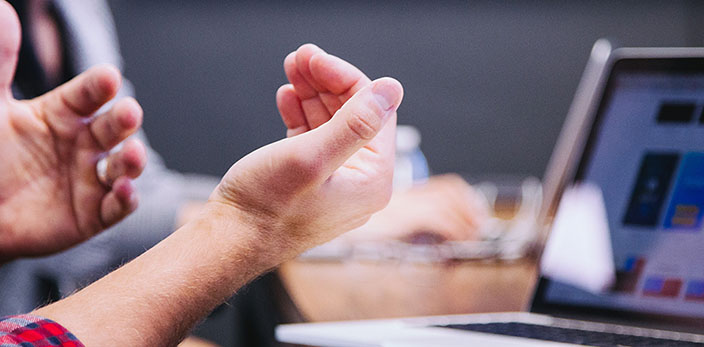 Rich Content Drives Growth
Here's the bigger picture — content is still king, and content curation is now more important than ever. It helps you and your learners filter out the most relevant resources for their individual learning objectives. 
With the aid of technology, learners can now easily access resources from LMS and databases. In addition, these resources are already curated depending on their current needs and goals based on their recently searched and consumed content. This way, their learning process becomes more seamless and efficient.
By introducing personalized training paths, learners can easily relate what they're learning to what they're currently experiencing and doing in their workplace. Here, the line between learning and working becomes blurry. And this is a good thing! When your learners directly see the relevance of what they're studying to their daily tasks at work, they'll have more significant progress because they're engaged and interested in what they're doing. 
Human Interaction as the Core of Learning
A blended learning approach champions the use of eLearning as the main tool for corporate training. Despite this, it's still important to remember that the human element in learning is essential in education.
Indeed, nothing beats a live interaction with a trainer. Human interaction is still the core of learning, and technology is used as a tool for instructors to get their lectures across. It shouldn't necessarily be face-to-face and in-person because the mere mode of instruction through video and phone call lessons is already effective in adding a human element in the learning process.
This is where technology's role in trainer-learner interaction comes in. Through eLearning platforms, learners and trainers can interact even if they're far away from each other. Even if this is the case, there's still human connection involved in the learning process.
For example, when it comes to learning a new language, it's important that corrections to the pronunciation, vocabulary, and word use are being communicated in real-time for the learner to instantly know how to improve. With this, learning becomes more efficient and effective.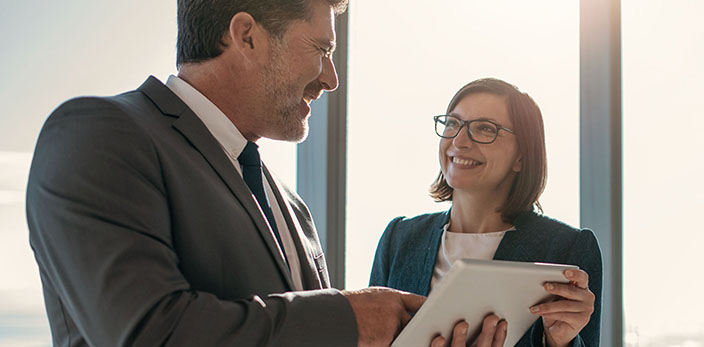 Benefits of a Blended Learning Approach
Convenience and Flexibility
The combination of tech, content, and human interaction creates a culture of flexible learning for your employees. They can learn according to their pace, needs, and goals anytime and anywhere they want.
Social Learning
The human element in blended learning creates an opportunity for social learning. More than the technical aspects of a subject, it's important for learners to have a grasp of invaluable skills such as leadership, people management, and social interaction. These skills can only be learned by interacting with your colleagues and peers in the workplace.
Increased Engagement
When your employees see that there's a perfect blend of technology, content, and human interaction in your L&D, they'll be more engaged with corporate training. And this leads to increased productivity at work.
Easy Assessment
A blended learning approach gives organizations the opportunity to easily assess their learners and see whether or not the training program is effective. Evaluation and assessment tools are necessary for organizations to measure their ROI with L&D.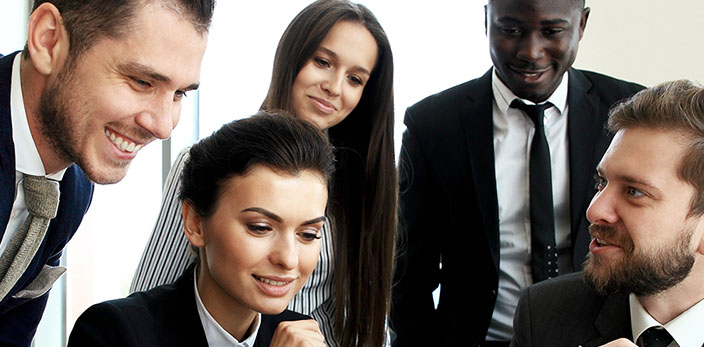 Start Your Hyper-personalized Blended Learning Now
The perfect blend of technology, content, and human interaction is the perfect way to design an effective learning program for any company. Harnessing the beneficial aspects of technology, mixing it with rich content, while also knowing that human interaction is the core of learning will elevate your L&D strategy. So start implementing a hyper-personalized blended learning approach now!