Nurturing diverse talent begins with eliminating language barriers and bias. Discover how organizations can put language training in DE&I to provide everyone an equal voice.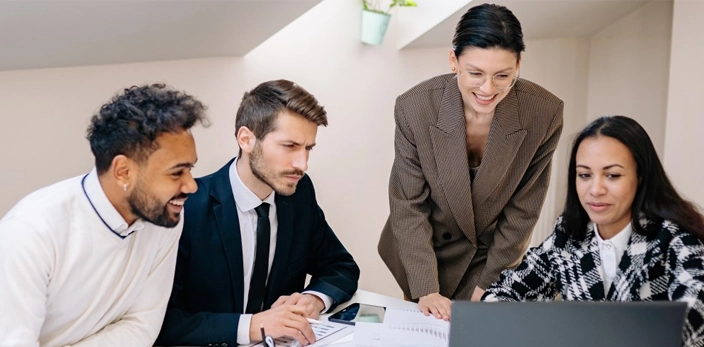 We use our voices daily. We talk. We listen. We communicate. This ability enables us to excel in the workplace and seize opportunities. It is a simple yet essential skill capable of changing lives.

For some employees–especially those that do not speak the common language or lingua franca–the lack of communication skills is a barrier to their potential. Furthermore, they may be prone to language bias and be perceived as being less credible. This makes it a strong starting point for DE&I strategy while addressing L&D priorities.
Helping Employees Find their Voice in the Workplace
When employees have fair access to resources and language training, the organization empowers them to find their voice in the multicultural workplace. Knowing that they are given opportunities to communicate and grow creates a personal sense of belonging regardless of where they are from and what position they hold.

Through inclusive and equitable language training, everyone can be adept in the organization's common language and be part of a diverse workforce and leadership team.
With the right training provider, corporate language training shapes global and diverse talents and helps them succeed in life.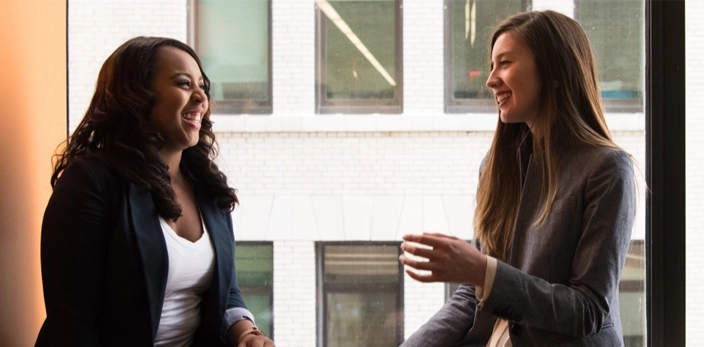 Including Language Training in your DE&I Strategy
If you want corporate language training to be part of your DE&I strategy, below are tips to help you achieve your global diversity and inclusion objectives and find the best training provider.
Make learning for all possible with a corporate language training program
Instead of selecting training participants, open it to everyone. Deploying training for the enterprise will make it more inclusive and cost-effective, specifically when delivered through your existing LMS or LXP.
Deploy flexible solutions for corporate language training
Design your language training program with an expert
Beginning a DE&I training is not easy so have experts on board! A reliable training provider should send in a language program expert to assist you in program planning, execution, management, and evaluation.
Achieve training objectives with customer success management
Create relevant language training by personalizing the learning experience
An equitable language training personalizes the training journey for every employee. It allows them to have unique starting points, learn at their own pace based on their language proficiency level, and access suitable learning content. For this, look for personalization and customization technology in eLearning.
Make training accessible anytime, anywhere, and on any device
For effective adult learning, create opportunities to inject language learning into their busy lives. Check if the available self-study materials are easily accessible and the classes have enough slots to join in. Language training in DE&I should address the limitations in schedule, location, and device availability.
Deliver online language training across your global organization
Engage, motivate, and support learners in their journey
Learner participation can be difficult, especially when implementing company-wide language training. Make sure your employees are guided in every step of their language learning journey with live support and communication plans.
Drive engagement with learner support
Bonus: Grow your global talent with a reliable assessment process for recruitment and promotion
Level up your DE&I initiatives by streamlining your hiring and promotion process. Whether to check an employee's language skills for career promotion eligibility or evaluate a new candidate for the job, eliminate bias in the process through an objective and accurate language assessment tool.
Uncover your global talent with language assessment for business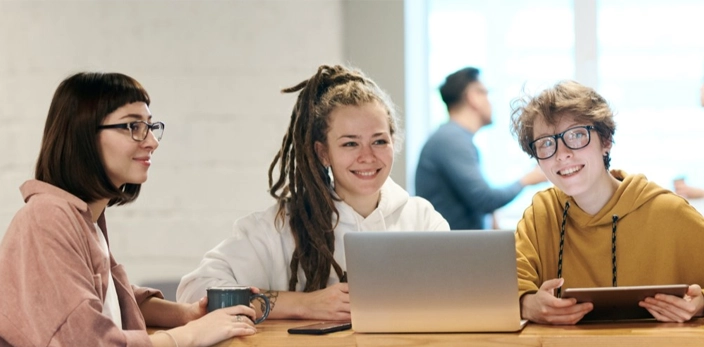 Turning the DE&I Priority into Practice
Nurturing diverse talent begins with eliminating language barriers and bias. Create real DE&I solutions by providing an equal voice to every employee at every level.

Find out how you can prioritize language and communication skills in your DE&I training from goFLUENT, the leading B2B provider of corporate language training solutions.

goFLUENT language training helps global companies build a diverse workforce and leadership team, provide a truly equitable program for career growth, and create an environment of inclusion by eliminating language barriers that function as a glass ceiling for employees to access leadership and global positions, and achieve effective cross-cultural business communications.

We make language training accessible anytime, anywhere, and on any device. We deliver massive training content so that every employee finds suitable and relevant materials for upskilling. Finally, by putting human interaction at every client and learner touchpoint, we empower and create a space for learning and developing life skills.

Language skills are critical to diversity, equity, and inclusion in global companies, and goFLUENT is ready to accelerate toward your DE&I goals with you.