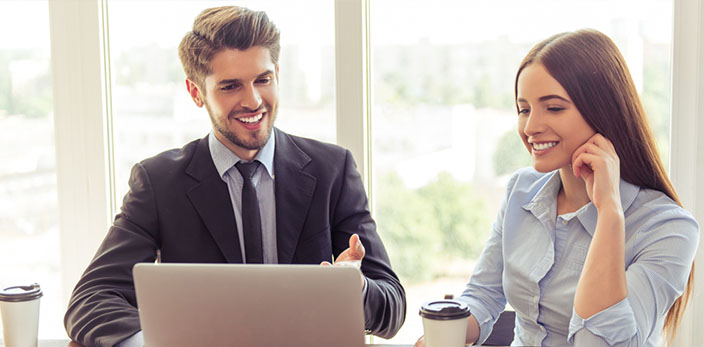 Organizational training and development capabilities have to evolve with the times. In this ever-changing world of work, learning has to be more flexible and accessible. Digital platforms have enabled us to provide our employees learning opportunities more efficiently. But formal training, which is what many organizations focus on, is only a small, albeit undeniably important, part of these opportunities.
According to the 70:20:10 model for learning and development, 70 percent of employee training should be experiential learning on-the-job, while 20 percent is left for social learning, and 10 for formal training. Coaching, which is too often missing from L&D initiatives, happens on-the-job.
One reason why coaching isn't as common as it should be, is the belief that it is only applicable when there is an issue, and that it is time-consuming and difficult to squeeze within a busy workday. But coaching is a powerful driver of results. Bersin by Deloitte found that organizations that strongly implement coaching are 33 percent more effective at engaging employees and 30 percent more likely to have better business results.
Coaching supports training
Training and coaching go hand-in-hand. As training provides employees with the knowledge and techniques to develop their skills, coaching helps instill these skills by helping employees apply them at work appropriately. When done well, coaching not only reinforces what employees learn through training, but also opens the door to improvements that might not otherwise emerge, through constant feedback.
Rather than a set learning event, coaching is a process that helps employees learn better. It works because it is tailored to the individual receiving it. Moreover, coaches and their trainees, being in the same team, are often headed in the same direction, toward the same goals. Effective coaching is grounded by this shared destination and a collective focus on all the milestones that need to be accomplished along the way.
Building a culture of coaching
The future of L&D is at the heart of our workplace. As organizations like yours realize the value of transitioning from a trainer-led model to one that is learner-led with the support of a workplace coach, you will reap the benefits of increased employee engagement, motivation, and business performance.
In order to build a strong coaching culture within your organization, you must encourage your employees to continuously reflect on their situations, and the situations of their teams. They must work together to build an environment of trust and of constant improvement. An effective coaching culture will position your employees to accelerate in smart decision making, productivity, and goal achievement.
Workplace coaching begins through the identification of employees who are more experienced and skilled in a subject matter. By empowering subject matter experts from your team and properly supporting them to grasp proper coaching techniques and feedback skills, they can effectively guide their colleagues in practical ways toward competency.

Effective coaching is a product of reflection, execution, and follow up. Great coaches are egoless, and are consistently driven to figure out ways to deliver results, and drive motivation and retention. Employees who are coached rather than managed are more committed and invested in the outcomes of their work and achievement of your organization's goals.
Implementing coaching in your organization will result in breakthrough performance and resilience, giving your organization a competitive edge and an effective way to operate within an environment of continuous change.