Aside from learning analytics and metrics, it's also important to monitor your employees' progress in corporate training through a feedback system. Find out how you can promote a healthy feedback culture in your workplace here: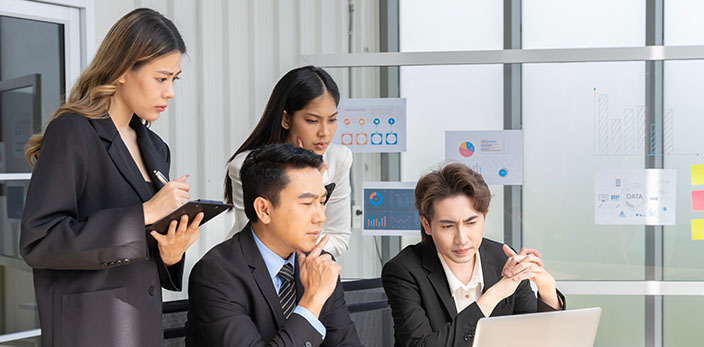 In our previous articles, we've discussed things such as learning analytics and training metrics you should look into to create an effective learning program. But apart from these, one way to measure the ROI and effectiveness of your training is through feedback, so it's great to promote a feedback culture in your workplace.
Simply, a feedback culture involves an honest feedback system among employees, between managers and employees, and between managers and executives. And having this kind of culture in your workplace benefits your workplace learning in more ways than one.
Here are some of the perks of having a feedback system for your workplace learning projects:
Boosting learner engagement in training through creating an open learning environment for all
Creating a positive workplace culture wherein people continuously improve and grow
Decreasing employee turnover and cutting down costs by effectively training employees through mentorship and constant constructive feedback
Moving on, to create a healthy feedback culture in your organization, keep these in mind:
Set clear expectations about feedback
First things first, it's always best to set expectations among learners about the feedback system that you'll create.
That said, you should let your learners and other stakeholders know how they will receive and give feedback, especially those that you would expect from them and what they'll expect from you and other learners in return.
In doing this, you should consider these questions:
What is the main goal of feedback? Is this to improve your training delivery, design, and content? How will the feedback affect the overall training program?
Who will give and receive feedback? This will match the expectations of your learners to those of their managers, L&D/HR department, and your executives.
How often will they give and/or receive feedback? You need to decide whether you'll do it monthly, quarterly, every six months, or whatever works for your organization.
How will you do it? Will it be through written or verbal communication? What will be the set-up?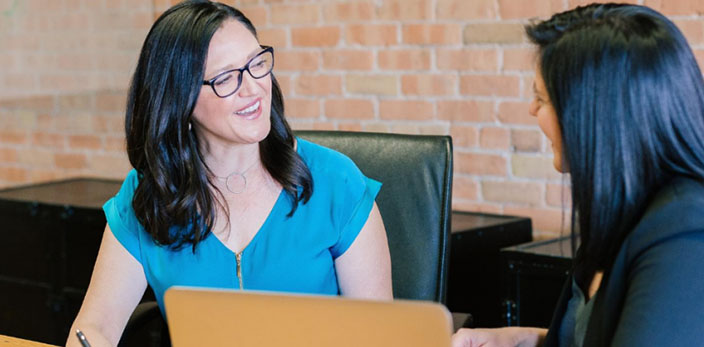 Use various feedback channels
This is where the question of how will you do it comes in. The thing is not everyone is comfortable with only a single way to give and receive feedback.
Actually, asking your learners how they wish to give and receive feedback is a good way to make your training program better by applying their insights.
Now, there are multiple ways to conduct feedback. Here are some you should look into:
Attributed vs Anonymous — Are feedbacks presented with the name of the one who gave it? Or maybe it's better if there's no name at all?
Individual vs Group — Perhaps aside from having an individual submit his/her feedback about your training, you can conduct small group discussions wherein your learners can share their thoughts and opinions with their peers.
Face-to-face vs Written — Instead of just them simply submitting a written feedback, maybe you can consult your learners personally and let them verbalize their thoughts.
1-on-1 vs 360 feedback — Compared to a 1-on-1 feedback wherein you only receive feedback from your learners, you can try 360 feedback which includes feedback from other people aside from the learners (e.g. colleagues, supervisors, and other managers from different teams).
As you know, you can mix-and-match different kinds of feedback channels to help your feedback system be more accessible to all.
Provide feedback training
Remember: giving and receiving feedback are also skills that your employees and everyone in your organization should learn. This way, a growth mindset can gradually be instilled among everyone.
For instance, you can provide resources and training to your employees about giving and receiving feedback. What's better is that it shouldn't necessarily be grand and very formal.
Some ways you can provide feedback training are through:
Sharing articles about how to receive and give feedback
Letting your employees watch videos of great feedback interactions as examples
Encouraging your learners to always raise their concerns and give constructive criticisms
Developing manager skills in setting realistic learning goals and business objectives for their employees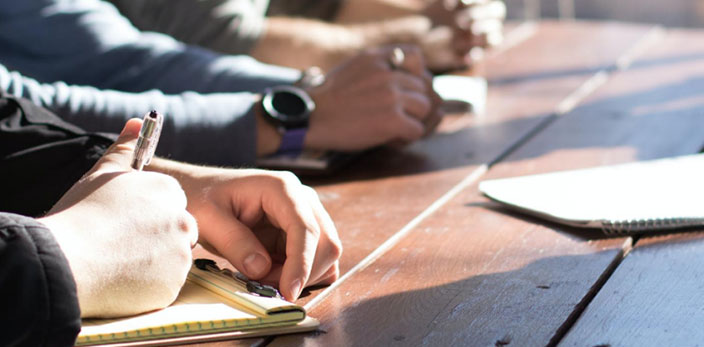 Use continuous feedback instead of periodic feedback
Guess what? Periodic feedback systems (for example, those done annually) are now considered archaic and outdated.
Instead, practice continuous feedback. For your training programs, you can set monthly shorter and more informal meetings. Here, you can discuss where your learners struggle while also pointing out great things about their respective learning courses.
What's great about continuous feedback is that it stresses the importance of a feedback culture in your organization. Every now and then, people can raise valid points on how your department can improve learning more effectively.
Remember: doing this will gradually create a habit for your learners; thus, feedback processes will soon come to them naturally.
Consider personal accountability
While you nurture a feedback culture in your organization, it's essential that managers and executives also walk the talk.
In fact, a Harvard Business School research says that compared to leaders, employees are more responsive to the gaps between the company's said values and its actual practice.
This means that employees and teams instantly know what's acceptable and more likely won't do anything to change the system. So if the management doesn't really take the feedback system seriously, your employees won't either since they get their cues "from the top."
In training, managers and supervisors should also be personally accountable for feedback and be great examples to inspire their employees to adapt. More importantly, executives should also be asking for and getting feedback to create a healthier feedback culture for all.
The Bottomline
In a nutshell, different feedback from learners, managers, and executives are very crucial to the overall success of your training program.
In a way, this qualitative data tells a lot about how you can better customize the training based on your learners' individual needs and goals. Make it a point to continuously get feedback and couple this with action and adjustments to create a more conducive learning environment for everyone.