With the global workforce becoming more diverse than ever, organizations may need to shift their focus on building their employees' language skills. In this article, find out the importance of English training for career development.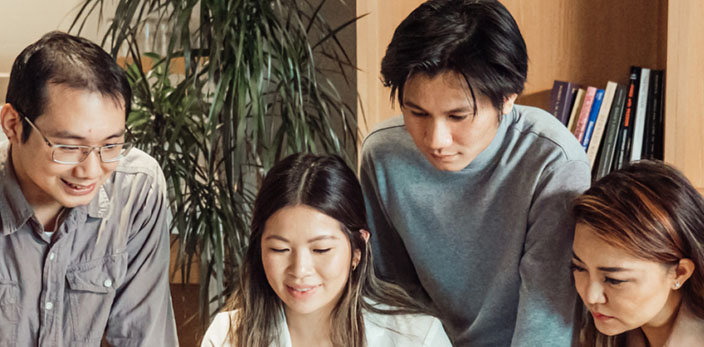 Undeniably, English is still used as the primary language for business. And this is why it's difficult for some individuals to find jobs and improve their skills especially if they have insufficient English language skills. No matter their job specialization and industry, it's important to hone their English communication skills for them to take on more challenging roles and acquire future-forward skills.
In this article, we show you 3 ways English training can help your employees develop their career prospects.
Increase international competitiveness
As you may know, mastering English can help a lot in achieving smoother global business processes — communication, collaboration, and workflows. But more than this, having the ability to speak business English can help your employees seize opportunities overseas. This is best realized when you're in a global company with offices located in different countries where your workforce can easily do business with international clients, suppliers, and other stakeholders. More than this, having a language competent workforce allows your business to expand to more and more territories as well.
More often than not, employees who have a good grasp of English also get the chance to become expatriates and get relocated to other countries. Some benefits of being an expatriate include:
Expanding professional network
Gaining more relevant work experience
Earning higher compensation
Working within more diverse teams
One great example of this is Coca-Cola (Japan) Company, Ltd. wherein they use English training to widen their employees' professional skills to pursue international opportunities. Shu Imanishi, one of the participants in the language training program, wants to gain enough language skills to be able to communicate with international colleagues and take overseas assignments in the future.
Furthermore, one situation in which mastering business English is critical to your business is when you have an employee who possesses highly specialized skills in technology but doesn't speak English fluently yet. It's better to provide them with English training which can help them communicate effectively within multicultural environments, contribute better, and work more efficiently for your company.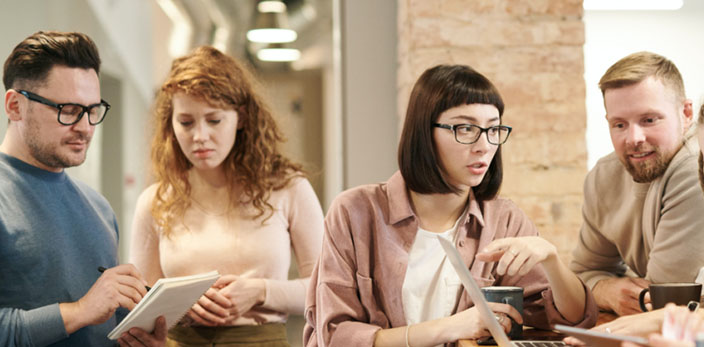 Widen career options and growth opportunities
If there's one thing that these unprecedented times have taught us, it's that frontline workers are the backbone of the working population, no matter what country they're in. Unfortunately, most of these hourly workers, who are in the manufacturing, retail, and hospitality industries, aren't able to pursue higher education yet. Some are juggling work and studies while others are yet to enroll in a college or university to get an associate or bachelor's degree.
Looking at Americans' perception towards immigration, for the first time, 34% of Americans want an increase in immigration in the US based on a Gallup survey. With this, it's more important for immigrants, migrants, and refugees to be able to assimilate easily not only in the US but other parts of the world where immigration populations are high. And this is why English training and language learning are crucial in fully integrating with the societies they currently live in which includes getting a job.
Providing your hourly and frontline workers access to high quality English training doesn't only give them more opportunities for employment but it can also help them widen their options in terms of career paths and industry they want to be in. Taking English training before pursuing college or higher education can help them excel more and meet the demands of a college or university education.One great example is when Amazon, an American tech giant, chose goFLUENT as its English Language Learning (ELL) partner to provide its hourly workers with opportunities to improve their English language skills. In this program, Amazon associates are given access to comprehensive courses that can help them gain industry standard CEFR-level certifications.
Gain promotion and new job prospects
One of the major benefits of language training is internal mobility. Equipped with the English skills needed for the dynamic and diverse workplace, employees are able to expand their career in their current fields. If they want to explore other career paths, they should also be able to assume other roles, even still emerging ones!
Not only does English skills (and other language skills) help in increasing one's employability, but it also contributes to one's promotability. In fact, job promotion is one of the reasons why business professionals want to learn English.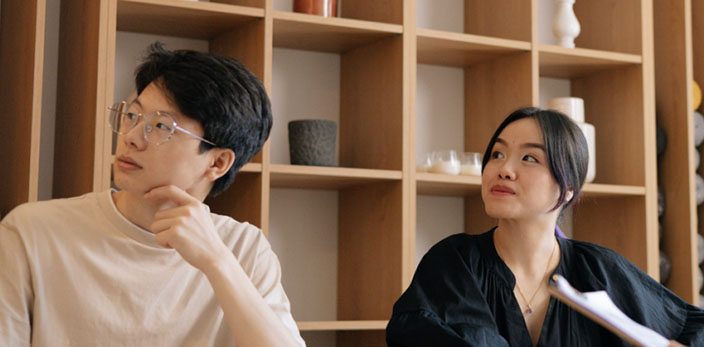 More so, in many industries, English is used as the main medium of instruction especially in leadership and hard skills training which are key to further upskilling and reskilling employees. If at this point, employees find it hard to comprehend the learning content and the lessons taught in their training courses, they'll also find it difficult to upgrade their current skills and knowledge. This can prevent them from getting a promotion or exploring roles outside their current scope.
This is why English training across your company is also essential in your overall learning and development strategy. It also helps your organization in achieving higher employee development and engagement which is crucial for talent retention.
Conclusion
To wrap-up, there are a lot of reasons why it's important to provide English training to your employees to boost their career prospects. Some of the major ways on how they can benefit from this is through getting opportunities for work assignments abroad, pursuing higher education, and gaining promotions and other job assignments. But more than this, it's important to have a training program suitable to the unique needs of your learners and aligned with the objectives of your business.