To better enrich and incentivize employee upskilling and reskilling, implement digital badging in your L&D programs. Learn more about badging best practices in this article.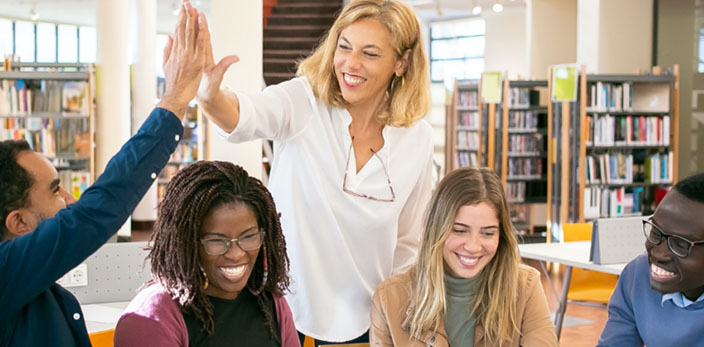 In upskilling and reskilling or any L&D program, learner engagement has been an age-old challenge for learning leaders. One great way to address this is through incentivizing learning. And what better way to make learner engagement activities more fun than to implement digital badging in your employee training.
To put it simply, a digital badge is a proof of an accomplishment or skill that a learner can display, access, and verify online. But it's only one kind of digital credential (e.g. digital certificates and test-based digital credentials).
Interestingly, there are a lot of benefits to implementing badging in your L&D aside from boosting learner engagement. Digital badging:
Helps learners see the goals they want to achieve
Offers learners an avenue where they can showcase their accomplishments for their colleagues and other networks to see
Provides a tangible "reward", encouraging learners to obtain badges and incentivizing future accomplishments
Helps learners gauge their performance by seeing how they compare to their peers in a common learning environment
Still, the backbone of any program or project is its design and delivery. So here are some best practices in using digital badging for upskilling and reskilling:
Emphasize the benefits of badges to your learners
In every learning and development program, it's always important to think like a marketer. In doing so, emphasizing the benefits of digital badging for employee development is key.
There are different platforms where you can meet your learners to appropriately communicate your program. Some examples include emails, digital posters, short promotional videos, etc. You can also roll out promotional and informative materials about your badging program on common social media platforms like Facebook and LinkedIn. If you have a company blog, it's best to promote the program there.
For example, you can send out personalized emails depending on the team where a learner is from and highlight how the badges and training courses can give them recognition for their newly acquired skills. You can also emphasize how they can gain more visibility because of their skill sets and maximize their potential.
When thinking of the benefits of badging, always remember how it can help in furthering your learners' skills and knowledge. The best practices in the following sections will help you enumerate and emphasize the advantages of your badging program.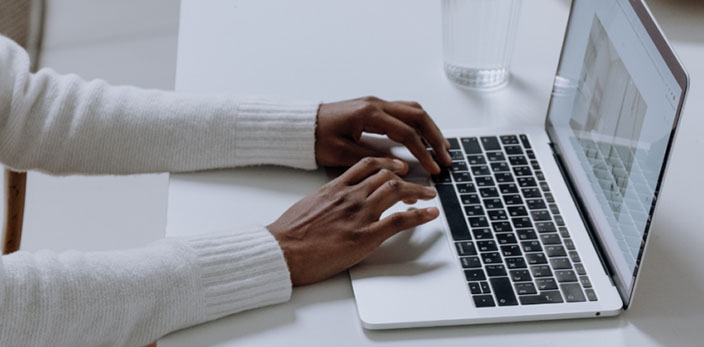 Think about badge pathways
After introducing the badging program to your learners, it's important to answer these questions:
What's the next step for the learner?
After obtaining a badge, where is it supposed to lead to?
What's the ultimate goal of the badging program?
The answers to these questions should guide your learners in realizing the value of your digital badging program and how it can help them move forward. Set expectations and give your learners a structure on how they can move from one badge to another.
Also, consider how these credentials can help them boost their career and widen their opportunities (which will be discussed in the next section), or whenever they want to change careers or explore other roles and projects, achieving internal mobility.
Aside from this, it's also important to note that badging works best with gamified learning experiences. This can help your learners better understand the structure of a training course. For example, 'leveling up' is one of the concepts within gamification. With badging, you give your learners an idea of where they are headed, the next badges they need to obtain, and such factors. These then can help them better grasp the direction of the training course (e.g. when it will end, how to proceed to the next phase/level).
This then creates a clear path for your learners on what they need to achieve next to move forward and onto the next 'level' as they progress through the training program.
Tie in badges with career progression
To better make sense of digital badges, you have to link your digital badging program to your learners' professional development.
During our digital learning roundtable discussion, Karie Willyerd, Chief Learning Officer of Visa, said that badging is an essential element in the certification of their employees. Here's how it works:
For each learner to "level up", they need to accumulate a certain amount of points (e.g. 1 million points). So for instance, to obtain a Sales Badge, a learner has to complete all training courses on sales first, accumulating the corresponding points to get a digital badge in Sales.
What's great about this is that in Visa, they also use this badging system to connect their employees to the talent marketplace. For example, if a learner has a specific skill badge, their LXP can keep the learner posted on different job and project opportunities that might fit their skills and knowledge based on the set of badges they already have.
In essence, using digital badging to help your learners develop professionally and widen their career horizons is the way to go!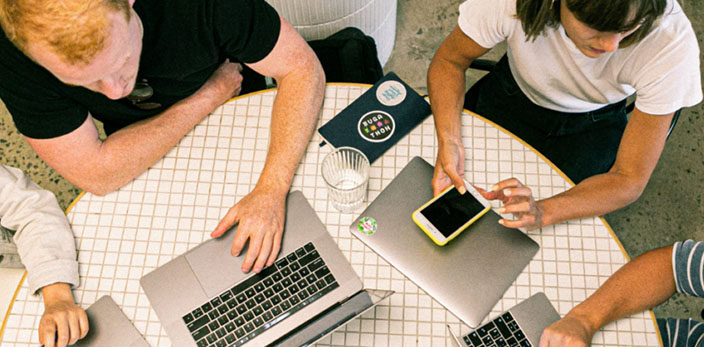 Provide an avenue where learners can display their badges
One of the amazing benefits of digital badging for learning is that it encourages learners to achieve more and obtain more. This is according to Dr. Ginger Malin, EVP of Business Development at BadgeCert.
A great practice is to provide your learners a place where they can showcase their own badges. For instance, they can present their badges on their respective profiles within your company LMS and LXP. This will help them flaunt their skills and expertise, especially in in-demand skills and fields.
Just make sure that badges aren't the end-all and be-all of your training program. It's still very important that upskilling and reskilling translate to improved work efficiency, increased productivity, and better work ethics.
Measure the success of digital badging
In every learning program, it's a must to evaluate the effectiveness of training design, delivery, and every aspect of the training courses.
Some of the indicators you can measure are:
Number of completions (in non-compliance training)
Average grade per training course/digital badge
Learner satisfaction
Work improvement (through performance evaluation and report)
You can do this by gathering feedback from your main stakeholders, the learners themselves. Do interviews, conduct group discussions, and speak to their respective managers. In doing this, you ensure that you're covering all bases and taking into account both qualitative and quantitative factors in evaluating your badging program.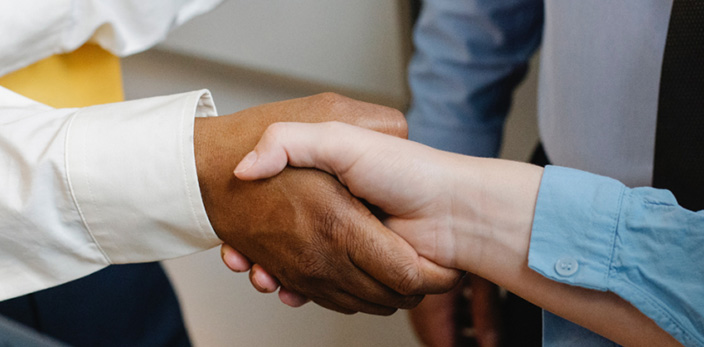 Conclusion
Ultimately, digital badging is another tactic to increase learner engagement within your organization, among other amazing benefits. But aside from this, it can also encourage your learners to continue upskilling and reskilling. So in implementing a badging system for your L&D, always consider how the training courses can contribute to both their professional and personal growth.